Every business nowadays, need a web presence to reach their potential audience. What better way to not just reach people but also attract them than a mind-blowing website? For those who seek an astounding business experience with attractive yet elegant design, we proudly introduce Web App Pro. Web App Pro is a clean, fast responsive WordPress multipurpose website theme. Acknowledging the requirements of both owners and users, this WordPress theme is sure to win your hearts as well as your customers. Web App Pro is a platform for swift development for all kinds of business projects. May it be for freelancers, corporates or other developers, this platform is perfect for all kinds of project handling processes. Mobile developers feel right at home with Web App Pro and there are much more features ready to make you fall in love with this theme.
Web experience has never been better before WordPress themes came in the picture. WordPress is one of the three most used site building packages available. It is an amazing platform that allows beginners or anybody else to work with understand websites in the simplest way possible. WordPress powered websites comes with uncountable benefits and facilities such as its flexibility with fonts and colors, the user-amiability, its wide range of genres and much more. But one thing about WordPress that is most helpful for beginners is its large support forum. Today, the WordPress community is so huge, the beginners (and others) can get any of their issues fixed immediately with the support. The themes we introduce here accommodates all the aforementioned features and much more.
Each component of this website is created with the best consumer's interest in mind, making sure you get the most out of the little effort you need to put into your website. Moreover, it is fully SEO optimized because we understand that it is equally important to be visible to the users via search engines apart from just being the best. And its translation ready hence anyone from all across the world can use it without added effort.
Why Web App pro?
Some pretexts as to why Web App Pro could be "the" website you're looking for are stated below:
Feature Section
Videos Features
Unlimited Color Scheme
Font Family Options
One Click Demo Import
Responsive Design
Cross Browser Compatible
Woo commerce Compatible
Page Templates
SEO optimized
Feature Section:
This is the twenty-first century and without a shadow of a doubt, everyone is busy. Whenever people need a service, they very superficially go through your fundamentals of business practice to decide which of the many available services to use. In such case, the way you display your essence of business plays a vital role in sustaining or losing your potential client. For that reason, Web App Pro is packed with an astounding feature section that elegantly presents your company's key points.
Videos Features:
If you're a WordPress user, you might already be familiar with featured image functionality. It simply means adding an image to each of your posts to give the readers a visual idea of what the post is about. They say a picture speaks a thousand words. But a video is made of a thousand pictures. Thus, you can imagine how much more engaging a video can be compared to an image. A video can get your message to the audience without them having to read the entire post. Additionally, you can also video-fy your posts, meaning you'll be creating a unique post that people watch rather than read! Now, isn't that something? If you think from a user's perspective and had to choose between a text post and a video post, what'd you choose? Well, that answers it all.
Unlimited Color Scheme: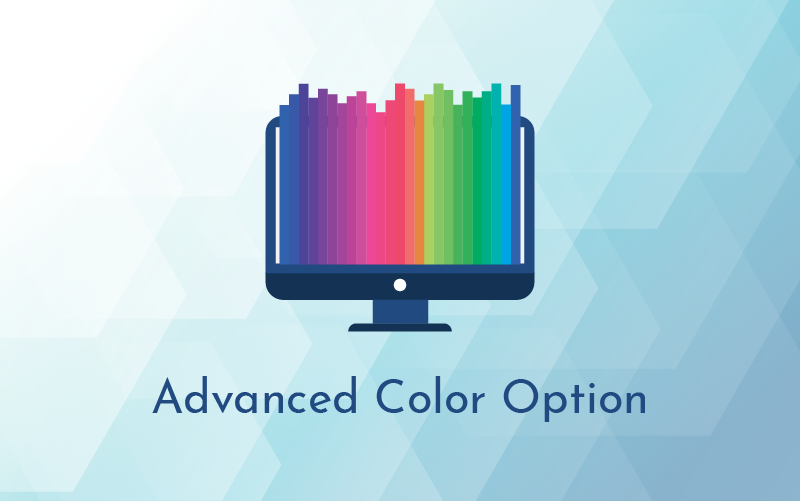 Any website is your kind of website only when you can modify it as per your needs. What is the use of all the fancy features when you can't even have a color scheme that goes with your company theme? After all, it's colors that gives our eyes the visual pleasure. No worries, we've got you covered. Web App Pro comes with an unlimited variety of color schemes that you can choose from to make your webpage visually appealing to the users.
Font Family Options:
If color schemes are important, the font that you choose for your websites are even more so. Fonts add value to your text, they give it meaning and it also determines how people perceive your posts. For a factor that so important, Web App Pro gives you a range of options of font families to pick from. You can be as creative as you want with the large variety of fonts to play with in your site.
One Click Demo Import: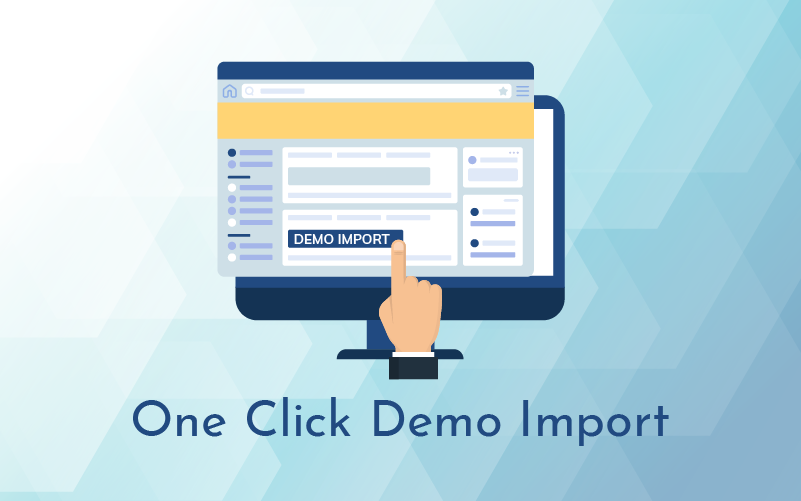 Do you want a website of your own exactly the way it looks in the live demo? If yes, you've come to the right theme palace. Web App Pro has One Click Demo Import functionality activated. This means that with just one click, you can import all the components you see in our demo into your website. In layman's language, it simply makes a replica of the website you're viewing. Only, the replica will be yours. What more could you want?
Responsive Design: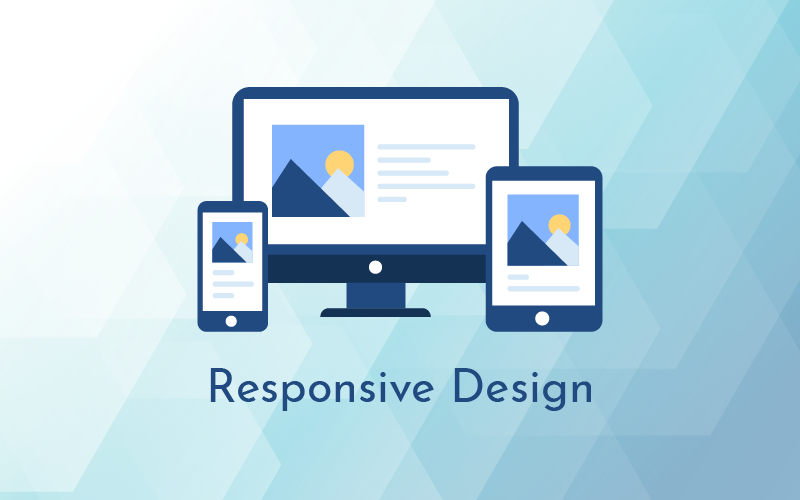 Today is the era of wearable innovations. You can find devices of any sizes, literally. From small phones to extra-large screens, the devices exist. You know a website is a good one when it responds similarly (appears same) in all kinds of screen. It would be a bummer if a website appears good in your PC while it looks mauled in your phone screen, right? Web App Pro is a responsive theme which means it'll look as beautiful in any screen as you see it now.
Cross Browser Compatible:
Cross-browser compatibility insinuates proper working of websites in any browsing platforms of any versions. Users don't necessarily browse websites from a specific browser or its specific versions. Therefore, it is of utmost importance that users get the same browsing experience from any version of any web browser they wish. Web App Pro is made cross-browser compatible to ensure this very experience to our users.
Woo Commerce Compatible:
Woo Commerce is an incredible plugin that enables commercial functionality in websites. It helps anyone build up an e-commerce site and conveniently manage their sales. Web App Pro is Woo Commerce compatible which means you can start sales from your websites. This way your direct audience number will skyrocket in no time.
Page Templates: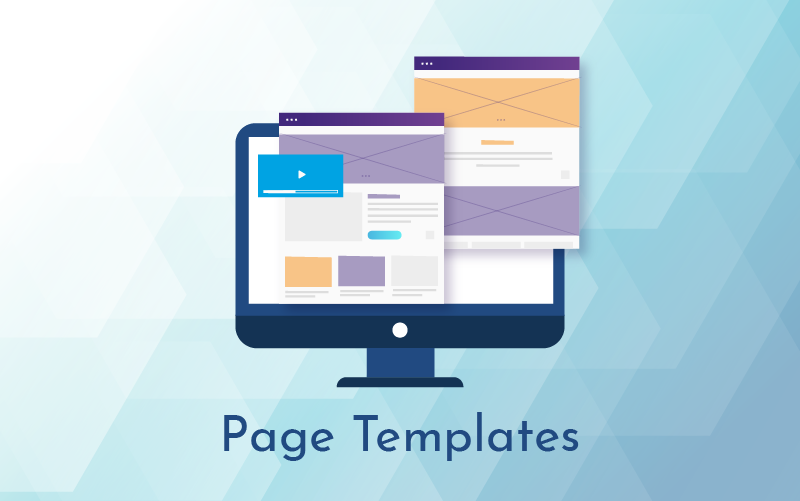 When we say Web App Pro, it is not just the home screen we're talking about. It is a complete package of all the pages you'll need. The about us page template, the 404 error page template, the contact us page template and more. So, this could be your one stop solution to all your web needs. You won't have to go looking for other pages to integrate in your website, that's a promise.
SEO Optimization:
Lastly, but very importantly, Web App Pro is SEO optimized. Properly optimized websites are listed first in the search engines like Google and Bing. Many people visit websites for the first time through search engines. On that account, to keep you ahead and help you grab as many users as possible, this theme is equipped with dynamic SEO optimization meaning all your posts and announcements will only increase your ranking in the search databases.
The features we just discussed are why we are so proud of Web App Pro. But there are more! Other features include:
Font Option
Translation ready
Advanced Color Option
Multiple Templates
Available Banner Options
Disable Powered By Text
Feature Section
Excerpt Length
Enable/Disable Option for Date
Home Page Section
Dynamic Sidebars Option (Archive)
Advanced Typography Options
Web Layout
Videos Features
Many More..
Hopefully, we've covered why Web App Pro is an ideal choice for you to start your amazing online presence. We have other equally (if not more) remarkable themes coming our way. Stay tuned!