Making a decision on which print-on-demand provider is right for your business can be an intimidating process, given the variety of options that are available.
To help you decide between Yoycol and Printful – both widely considered to be reliable providers in this area – we will break down their services here so you can make an informed choice.
Yoycol Overview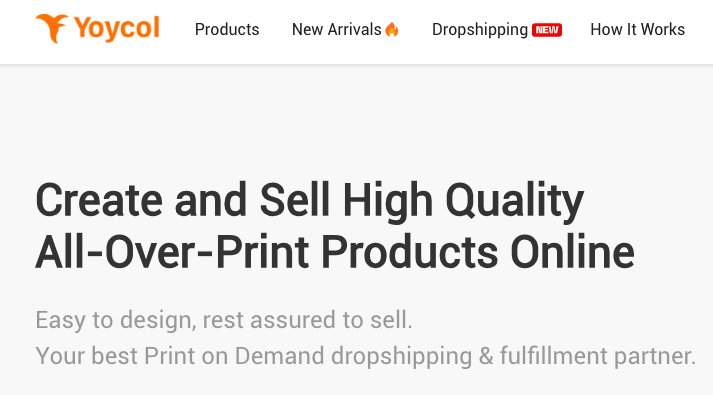 Yoycol, a Chinese print-on-demand organization providing services to online store merchants, has been gaining appreciation for its cost efficiency, broad selection of products available and cutting edge printing technologies utilizing AI warehouses.
To their prompt delivery times, they are also accredited by SGS (a well known international inspection/test certification company) as Gold Plus Suppliers.
Product Catalog
Yoycol stands out from the crowd when it comes to print-on-demand companies by offering up over 800 customizable items that focus on all-over prints.
They have products ranging from clothing and jewelry, to home & lifestyle accessories. Making them highly compatible with various ecommerce platforms including PayPal and credit cards.
Comparatively, Printify has a product catalogue of about 300 while CustomCat also offers around an equal number – but Yoycol provides excellent variety in their offerings at competitive prices.
Pricing Structure
Yoycol stands out from many print-on-demand companies due to their simplified pricing strategy featuring a single flat rate with no extra fees or set up charges.
This is an attractive prospect for businesses wanting cost effective services provided by print on demand firms.
Conversely, Printful has various costs associated with its products and offerings which include items such as added prints, sleeves printing inside/outside apparel labels plus one off design payments.
Although they offer competitive prices overall. Yoycol's simple yet economical approach will be particularly appealing to those organisations looking to maximise profit margins through the use of print on demand solutions.
Customer Reviews
Yoycol has a 4-star rating, which is indicative of its print service excellence as well as the quality of their products.
Customer experiences may be mixed with some pleased and others unhappy due to unclear designs or bad printing resolution.
When looking at other popular print on demand services and their reviews, they score an average of: Printful – 4 stars. Printify – 4.1 stars. Printbest – 4.5 star rating.
Painterest–4.2stars. CustomCat gets 4/3 stars while Merchize receives high ratings, with EPROLO coming out top with a near perfect mark of approximately 8/10 (or in round terms, 4..9).
Yoycol must compete against these rivals who are delivering what customers expect when it comes to product quality from a reliable provider that gives satisfaction plus value for money spent on printed items.
Printful Overview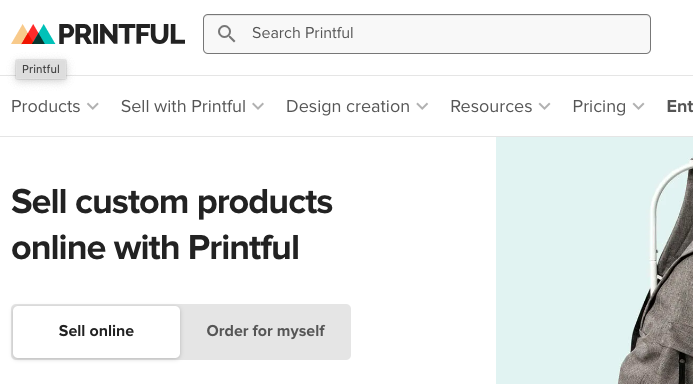 Printful is a successful provider in the print-on-demand sector, offering an extensive array of printing services as well as top notch customer support.
With their mockup generator and many resources specifically designed to cater for ecommerce stores around the world, they are widely recognized by shop owners who require excellent prints quickly shipped out.
Their straightforward system combined with speedy shipping times has ensured Printful have become one of the go to providers when it comes to demand products along with rapid delivery requirements.
Product Catalog
Printful provides an extensive range of more than 290 custom items to suit any business needs, from t-shirts and clothing to home decor.
When compared with other similar stores such as Printify or CustomCat, which offer roughly the same selection, Printful stands out in terms of quality prints and a comprehensive catalog.
This variety ensures businesses can choose exactly what they need for their brand identity without sacrificing on product value or design appeal.
Pricing Structure
Printful's cost structure is more expensive than Yoycol's, yet it provides a larger selection of goods and services.
Its competitive rates make the print-on-demand company an attractive choice for enterprises looking for good quality products combined with excellent customer support.
On the contrary, businesses desiring to maintain their profit margins prefer Yoycol as they offer flat rate pricing at very reasonable prices.
Both companies have various types of plans that can fit different kinds of business requirements, but which one you choose depends on your budgeting needs and priorities when it comes to printing demand solutions.
Customer Reviews
Customers rate Printful highly, commending its convenient features and the range of items available. The company's four-star average Demonstrates that they deliver quality products and customer satisfaction.
Meanwhile, Yoycol receives more mixed feedback from buyers. Some are content with what they receive while others express dissatisfaction due to defects in printing or incorrect placement on their item(s).
Yet both firms have positive reviews which indicate a commitment to providing superior product quality as well as services.
Print Quality Comparison
The quality of printing is incredibly important, so selecting a print on demand company that can deliver reliable results should be top priority.
In this article, we're going to take a look at Yoycol and Printful to evaluate their ability in producing satisfactory prints for businesses.
Yoycol has earned itself an excellent reputation thanks to the vibrancy of its colors and impeccable prints it produces.
They make use of state-of-the-art technology such as 4 colour direct CMYK digital silk screen printer, allowing them to produce perfect images with razor sharp resolution each time they are printed on paper or fabric items like t shirts etc.
On the other hand, Printful offers customization features when it comes to any type of product you want printed including designs, logos, and text, which makes them perfect for printing.
Yoycol Print Quality
The print quality of Yoycol typically receives good feedback from customers for its bright colors and accurate designs. Some people have experienced discrepancies in terms of color, design or placement which could lead to dissatisfaction.
Businesses should take into account the possibility that there can be inconsistency between orders when it comes to all-over printing with this particular print on demand provider before selecting one as their partner service.
Printful Print Quality
Printful's print quality has gained widespread praise from customers, with many commending its accuracy of colors and designs.
This reliability in producing great results gives businesses assurance that their products will be top-notch, ultimately strengthening brand recognition as well as customer loyalty.
Although both Yoycol and Printful offer premium prints, the consistent high level achieved by Printful makes it superior when evaluating solely on print quality standards.
Shipping & Delivery
For any business doing print on demand, shipping and delivery services are key to satisfying customers.
We'll take a look at how Yoycol and Printful handle this aspect of the service by exploring their range of shipping options – standard, express or international- as well as custom packaging solutions for your specific printing needs.
Having such flexibility in transportation methods is vital when it comes to running an effective demand enterprise. After all, quality prints without timely delivery don't get you very far!
Yoycol Shipping
Yoycol's shipping can take longer due to its headquarters being based in China, but their rates are affordable.
With orders typically arriving within 2-7 business days through optimized delivery methods, there may still be variations depending on the destination country.
Businesses need to weigh up customer satisfaction concerns against prolonged transit times for customers located far away, which could reach as much as a couple of months. Yoycol's prices might counterbalance this issue for some enterprises.
Printful Shipping
Businesses must consider their target customer base and delivery times when choosing between Printful's or Yoycol's shipping options.
Despite potentially higher rates, the convenience of having multiple standard, express, and international shipping methods offered by Printful can lead to a better overall experience for customers around the world.
This could still bring advantages in terms of profit margins even if it entails more costly costs than those presented by Yoycol.
Integrations & E-commerce Platforms
For any pod business, integration with e-commerce platforms is a must as it bridges the gap between print providers and an online store in a print on demand venture.
In this section we are going to compare Yoycol's and Printful's capacities when it comes to integrating these services so that you can better decide which company would be ideal for your printing enterprise.
Yoycol Integrations
Yoycol offers integrations with popular e-commerce platforms such as Shopify and WooCommerce, making it effortless for businesses to link up their web shops to the Yoycol print on demand services.
These connectors make sure that all operations are efficiently managed while providing a seamless experience from merchant to end user.
Businesses can set up an online store quickly and easily with Yoycol in order to kick off their sales journey without breaking into sweat over prints demands!
Printful Integrations
Printful's wide selection of integrations, such as Shopify, WooCommerce, Etsy and more, gives businesses the versatility they need.
This way it is easy to connect their e-commerce stores with Printful services that streamline order management and shipping on several platforms.
Consequently, companies have access to a single system for inventory control, which simplifies managing orders across different mediums.
Customer Support & Resources
In assessing which company offers the best support and resources for your print-on-demand business, we will compare Yoycol to Printful.
Both companies provide a comprehensive range of customer assistance with live chat, email and telephone options available.
To aid in successful enterprises, there are essential services that come from this kind of customer backing, like addressing problems and providing guidance for entrepreneurs.
No matter if it is concerning demand businesses or printing products – both offer thorough client service solutions such as instant messaging, emails and phone lines throughout their platforms so customers have access to all crucial elements needed in order to guarantee success of any enterprise they may own related to this subject area.
Yoycol Support
Yoycol provides responsive customer service with support options for live chat and email.
Through the website's interactive chat, users are able to connect directly in real-time while longer questions can be sent through their dedicated address of support@yoycol.com.
Businesses that need quick responses must bear in mind possible language barriers or time zone disparities due to Yoycol's China location when assessing this feature as part of customer experience management decisions.
Printful Support
Printful offers top-notch customer service and resources to ensure businesses get the most from their products.
Their assistance is available around the clock, so companies can access help no matter what time or place they are in. The company also provides a library of data and guidance that prove invaluable for those wanting to find an effective print provider.
Such comprehensive support makes Printful ideal for businesses pursuing success through print on demand initiatives.
Pros & Cons
When looking at which print-on-demand company would be the best option for your business, let's compare Yoycol and Printful to decide.
Both offer their respective strengths and weaknesses, by evaluating them we can find out which of these two companies will suit you best.
Yoycol offers a great selection of products from apparel to home decor items such as wall art. They provide printing services along with all sorts of other amenities that come in handy for businesses seeking assistance in this area.
Yoycol Pros & Cons
Yoycol provides cost-effective options and a vast selection of items that make it an attractive option for businesses looking to maximize their profits as well as provide a wide range of products.
There is the downside that shipping can take longer than expected and potential irregularities in quality when it comes to printing could impact customer satisfaction.
Printful Pros & Cons
Printful is a highly reliable printing partner for companies, and its benefits include a wide selection of products and services along with exceptional customer service.
Higher prices as well as potential shipping charges that could affect businesses' profit margins may be off-putting to those on tighter budgets.
Print providers such as this one can provide high quality prints but come at an additional cost which must also be factored in when making decisions about the bottom line.
Verdict
Once we have discussed all the variations between Yoycol and Printful, it is time to establish which one fits better for your business in light of these factors.
When deciding on an option, you should bear in mind two main things: price tag and quality of products they offer.
Customer service availability or what kind of printing process each company utilizes are also considerable points that need to be taken into account when making a decision.
Winner between Printful vs Yoycol
Choosing a print on demand provider for your business should be done with careful consideration of what you need and want.
If budget is the top priority along with an extensive catalog, Yoycol may offer the best options. Otherwise, Printful will provide higher quality printing capabilities plus superior customer service.
Evaluating each company's advantages or disadvantages can help make sure that you are making the right decision to ensure success in your venture moving forward.
Keeping factors such as product selection, cost effectiveness and especially print quality at heart when picking which printer to go with is key in helping guarantee future progress.
Summary
When considering which print-on-demand business to choose, both Yoycol and Printful have distinct benefits.
For example, while Yoycol is affordable with a great selection of products, Printful offers superior printing quality along with customer service assistance.
To make the right choice for your company, it's important that you weigh up all factors before deciding on either one. This way you'll be successful in the print industry quickly!
Frequently Asked Questions
Is Printful a good platform?
Printful is renowned for providing an outstanding service to those interested in selling print-on-demand products through multiple ecommerce and marketplaces. The platform offers a convenient way of offering such demand items with high quality results.
What is the main difference between Yoycol and Printful in terms of product offerings?
Yoycol offers a substantially larger assortment of personalized products compared to Printful, with more than 800 distinct items on offer while the latter has just 290.
How do the pricing structures of Yoycol and Printful compare?
Yoycol follows a flat rate structure with no Charges, while Printful has extra costs for different products and services.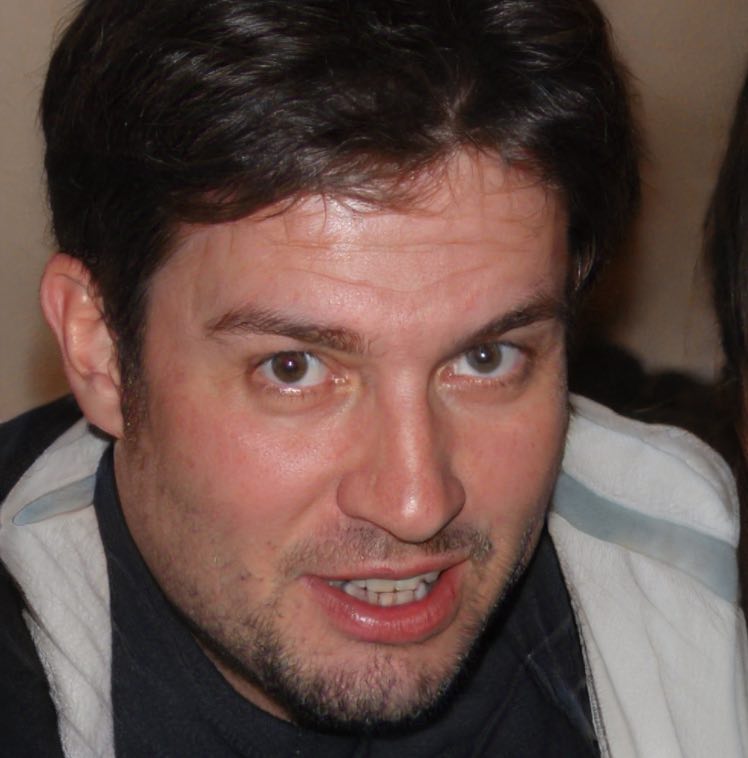 Daniel is an ecommerce expert specializing in the print-on-demand and dropshipping industry. With a background in software development, he has successfully turned his tech-savvy insights into a thriving 6-figure dropshipping business. He is a contributing writer for numerous top-tier tech & ecommerce blogs.