In the ever-evolving realm of ecommerce, print on demand has seen a boom in recent years.
Figuring out which platform to use can be tricky – so we're here with our side by side comparison between Printful and Printify: who will reign supreme? Let's find out!
Short Summary
Printful and Printify are two popular print-on-demand companies offering distinct services for custom products.

Printful provides production, fulfillment, and shipping services with easy integration and branding options. While Printify connects users to a larger product catalog but with less customization features.

The choice of which platform to use depends on individual business needs as each offers unique advantages in terms of quality, selection, profit margins etc.
Understanding Printful and Printify
Printful and Printify are two demand companies that have gained traction for their print on demand products.
The distinct models these services offer can help you get started with your online business. While both platforms provide custom items, they differ in terms of their approach to production.
For a better quality printing experience, customers may lean towards Printful (which is vertically integrated to manage all aspects from creation through shipping) whereas those looking for more product variety and higher profits should opt for the catalog-based platform offered by Printify's network of third-party providers.
This combination allows consumers access to an expansive range of goods at greater returns than when compared with other options within this expanding market place known as 'print on demand'.
Printful Overview
Printful, a billion dollar company in the print-on-demand industry, offers many custom products such as t shirts and hoodies.
It has 14 fulfillment centers across four continents to provide smooth delivery services. A key benefit of using Printful is its product personalization tool which can be integrated with Shopify, WooCommerce or Etsy – perfect for growing an online business' brand identity.
It provides customers 20% off on photography & fulfilment fees when testing out product quality. Helping them form pricing formulas that produce profit margins they desire.
Printify Overview
In contrast to Printful, we have Printify – an online platform that works with a network of third-party print providers instead of managing the production and shipping internally.
Founded in 2015, it has handled orders totaling more than half a billion dollars. Becoming a key player in the booming market for on-demand printing services.
Printify's vast pool of diverse suppliers allows them to provide customers with everything from hoodies and t shirts, mugs & canvas prints, as well as leggings or any other custom product requested by users.
Since they are working with different companies, fulfillment times may vary between 2 – 7 business days depending on which supplier is chosen during checkout process.
A noteworthy feature provided by this service is its Pop Up Store option, allowing businesses not associated with main ecommerce platforms to build their own stores quickly without connecting 3rd parties like Amazon and Shopify.
Pricing Comparison
When it comes to pricing, Printful and Printify are both free plans accessible for entrepreneurs launching their online stores. They offer paid options containing advantages and specialized features.
With no monthly charge applicable on purchases made from the printing firm's catalog, which has a range of fixed cost products as its base fee. Customers can plan out expenditure priorly based on what items get sold in terms of amount or type.
The shipping expenses vary between $3.10 to $8 provided by various print providers – that might be beneficial in certain cases.
But it still remains unpredictable for budgeting purposes within businesses focused upon particular production lines with high sales amounts.
They would gain an advantage due to discounts up to 30% when orders exceeding 25 pieces rise whereas subscription-based discounts available at 20%, allows forecasting profit margins quite easily along managing finances efficiently using this platform choice.
One's enterprise requirements along with sales volumes pertaining to expected goods getting printed again being determining factors here since such disparate circumstances exist leading respectively to the offerings offered across these two service suppliers involved rendering them distinct yet useful likewise together.
Profit Margin Analysis
When considering profit margins, it can be said that Printify offers more lucrative returns in light of its lower product costs. For instance, ordering Canvas 3001 T-Shirt from Printful including shipping to USA amounts to $16.94 USD compared with prices ranging between 12.95 and 17.45 (for sizes up to 5XL) plus delivery fees for this same t shirt on Printify.
This is a difference which could significantly affect your profits if you operate at large scale production levels.
When making the choice between these two platforms one must remember there's much more than just profits.
Print quality and reliable deliveries also play an important role in customer satisfaction as well as building brand recognition, both factors impact sales numbers and ultimately how much gain is made by the company.
It should be taken into consideration that each platform allows setting individual retail prices depending on consumer demand, but due to its low cost items, Printfy usually provides higher earnings prospects.
Deciding what's best suited will depend heavily upon business needs or preferences. If better prints are desired, then even though the cost is slightly higher, their excellent service may make Printful a worthwhile option after all.
Product Range and Customization
When selecting a print-on-demand platform for your ecommerce business, the product range and customizing opportunities it has to offer are major factors.
Printful boasts over 200 items that you can provide such as t shirts, hoodies, mugs and posters. All of which can be tailored using their integrated tools on Shopify, WooCommerce or Etsy to fit the style of your target customers.
Alternatively there is Printify with its extended collection including canvas prints and leggings giving more chances to widen your line up so reaching out to multiple consumers would become easier.
In terms of customization though, Printful is far superior since they have an exclusive background removal tool not available from its counterpart but instead needing external software if going through Printify.
Consequently, when trying to decide between these two solutions, it comes down to what you prioritize ; whether having a bigger option list offered by few one vs access detailed personalization provided by another.
Print Quality Comparison
The print quality of Printful is renowned because its vertically integrated business approach allows it to manage all the printing in-house, which ensures consistent excellence across every product.
On the other hand, with multiple providers employed by Printify for their prints, there can be variance in output depending on whom you choose – although both permit ordering samples before marketing a line so one's standards are met and peace of mind sustained.
Product variation and customization possibilities may count, but ultimately they don't matter if exceptional results aren't attained. This is why having control over how items are printed empowers excellent outcomes plus upholds your brand's reputation.
Branding Options
Branding is integral in the ecommerce industry as it helps businesses stand out from rivals and build strong relationships with their clientele.
When considering different print on demand platforms, looking at what custom branding options they provide can be beneficial.
Printful and Printify both offer customized branding opportunities such as adding a brand logo to products or packaging, but there are distinctions between them.
Printful has more complete personalized branding features like offering pack-ins for an additional $0.75 per order which include customizable packaging inserts whereas this isn't available through Printify's services.
This platform does enable single branded stores across all items and customer contact points plus outsourced responses to inquiries made by customers – invaluable if you seek consistent imagery linked throughout your product range & touchpoints with buyers respectively.
Although each of these platforms provides unique customization potentials related to brands, the depth of those possibilities differ within Packfull compared to just basic access provided via Pritnifly making choosing based upon desired goals easier than ever before.
Fulfillment and Shipping
Reliable fulfillment and shipping are integral components of any ecommerce business, as they can determine your customer's experience as well as the reputation of your company.
It is critical to select a print-on-demand platform that provides dependable services for both these features. Printful offers quality assurance through 14 printing/fulfillment centers situated across four continents with orders typically concluded within 2-7 days.
Warehousing options allow customers the added convenience of buying goods from one place.
On the other hand, if you decide on Printify then their delivery times may vary depending on which print provider you prefer – while usually estimated at 1.24 to 3.82 working days – this can either be an advantage or disadvantage based upon what objectives or expectations have been set by those associated with said ecommerce website.
Shipping costs calculated via each respective program factor location and price included when purchased – Speaking According to available dataPrintful's prices seem lower than others providing more economical offerings overall.
Ecommerce Platform Integrations
When running an online store, integrating a print-on-demand platform with the chosen ecommerce platform is essential for efficient operation.
Printful offers integrations to 21 different platforms and marketplaces such as Shopify, WooCommerce and Etsy. Giving you the ability to join up their products with your own store easily from one location.
On the other hand though, Printify's Pop Up Store feature provides those who prefer not connecting directly onto major outlets/marketplaces a way of creating independent stores – although this convenience isn't on par with what can be accomplished through using Printful's extensive set of connections.
Customer Support and Resources
When choosing a print-on-demand platform, it's important to consider the customer service and resources offered.
Both Printful and Printify have helpful help centers with answers for common inquiries, along with tips and how-to guides available online.
What sets them apart is that Printful provides 24/7 live chat support if you need immediate assistance – something which isn't on offer from Printify who require customers to communicate through email instead at any time of day or night.
This could be beneficial in moments where speed matters most when undertaking business activities within the world of print on demand services!
Pros and Cons
When it comes to finding the right platform for an online store, Printful and Printify both come with pros and cons.
The former is known for excellent print quality as well as custom branding potentials that are cost-effective when taking into account shipping rates.
This in-house production system also offers superior quality control over consistency. Product costs may not be ideal if on a tighter budget regarding profits margins.
On the other hand, Printify allows better profit margin capabilities due to its third party providers extending possibilities of variety among products available but can lead to inconsistencies between print qualities or shipping times which could affect customer satisfaction levels.
Ultimately understanding your own business needs will help decide what works best from either option! Quality matters.
So does quantity while factoring how much you would like when looking at maximising profits that ultimately falls down to preferential decisions made based upon unique specific priorities whether they involve service, prices etcetera!
Summary
The print on demand industry is a changing and highly competitive sector, spearheaded by Printful and Printify.
Depending on the needs of your business, there are advantages to both services – while one may offer better quality prints or consistent shipping, another might provide higher returns with a wider product selection.
No matter what you prioritize for success within your online business activity, each platform provides tools that will help you reach it efficiently.
Whether striving for superior printing capabilities as well as regular delivery times or opting to invest in larger profit margins through more versatile collections.
Knowing exactly what elements of an operation best suit specific purposes helps ensure greater output at all levels.
Frequently Asked Questions
Is Printful more expensive than Printify?
It is hard to make an exact comparison of cost between Printful and Printify with regards to print on demand items, as their pricing structures differ. It can be stated that most prints are more expensive when ordered through Printful than they would be via the latter provider.
Why choose Printful over Printify?
Printful has the advantage of providing numerous fulfillment centers globally, so it is a great option for those wanting to send their merchandise all over the world. On the other hand, Printify does not have any focused international distribution facilities.
Can you really make money with Printful?
You can make money with Printful, although selling online in general is a hard business and getting that first sale can be tricky.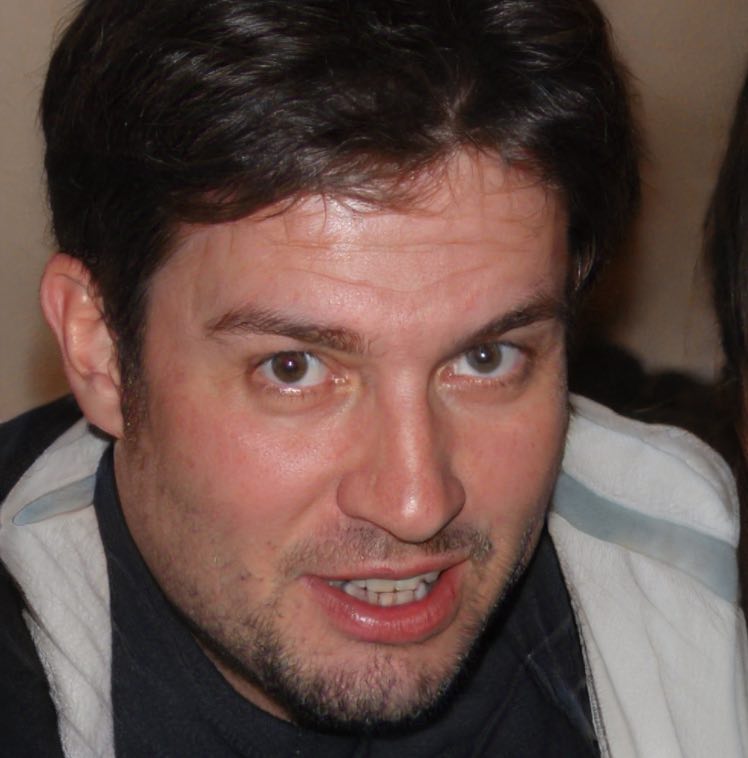 Daniel is an ecommerce expert specializing in the print-on-demand and dropshipping industry. With a background in software development, he has successfully turned his tech-savvy insights into a thriving 6-figure dropshipping business. He is a contributing writer for numerous top-tier tech & ecommerce blogs.