Theme One Click Demo Importer
WordPress Plugins are introduced to make simpler to add any functionality you want on your website. Here, Theme404 comes with the all-in-one throng for all kinds of Theme404 Official themes that can do the task you want it to do.
Inaugurating Theme One Click Demo Importer, it displays predefined features like demo content, widgets, and theme settings within a single click. If you are having problems implementing various features available in the theme, here it will reinforce you to get all with just one tap.
Once, you install and activate any of the demos from Theme404 templates, you can download or manually install this plugin. It is compatible with WordPress 4.7 or higher version and only supports PHP 7.2 or later.
Either you can install the plugin via the WordPress.org plugin directory, or by uploading the files to your server(in the /wp-content/plugins/directory). There are two methods of installation: Automatic and Manual installation.
AUTOMATIC INSTALLATION
Automatic installation is the easiest option as WordPress handles the file transfers itself and you don't need to leave your web browser. To do an automatic install of Theme One Click Demo Importer, log in to your WordPress dashboard, navigate to the Plugins menu and click Add New.
In the search field type "Theme One Click Demo Importer" and click Search Plugins. Once you've found our demo importer plugin you can view details about it such as the point release, rating, and description. Most importantly, of course, you can install it by simply clicking "Install Now".
MANUAL INSTALLATION
The manual installation method involves downloading our demo importer plugin and uploading it to your webserver via your favorite FTP application.
Once the plugin is installed and activated, it will create a submenu page under Appearance with the title 'TOC Demo Setup'.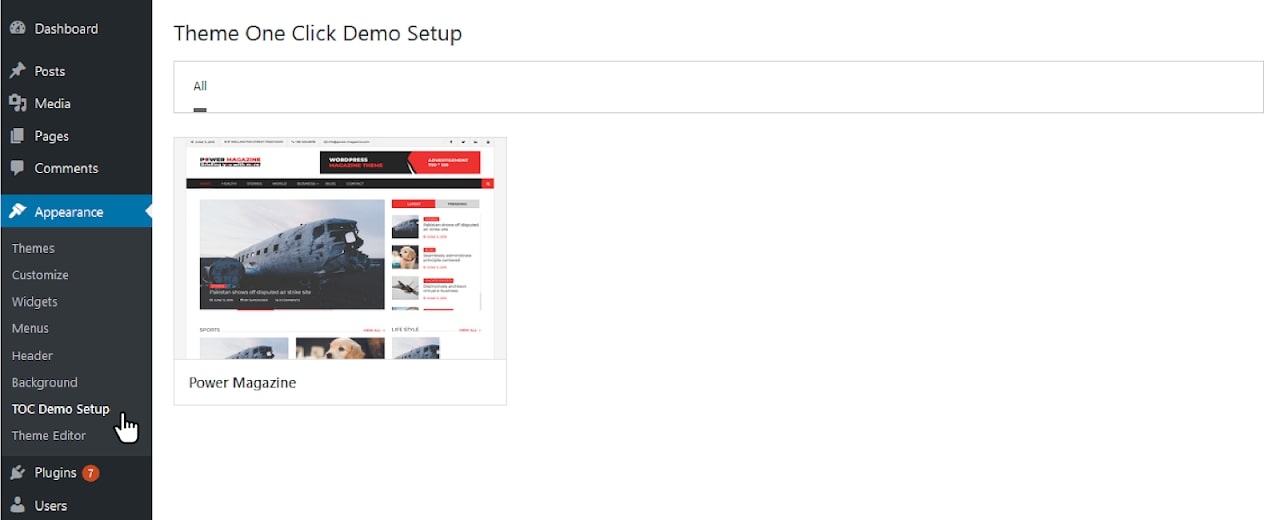 The plugin has options to install the plugins as per your requirements. They are the required plugins to import the demo. So we have to install them.
Contact Form 7 is used to manage multiple contact forms, customize the form and the mail contents flexibly with simple markup.
Similarly, Newsletter is for list building, create, send and track e-mails.
You can check the screenshots of those options and steps to follow.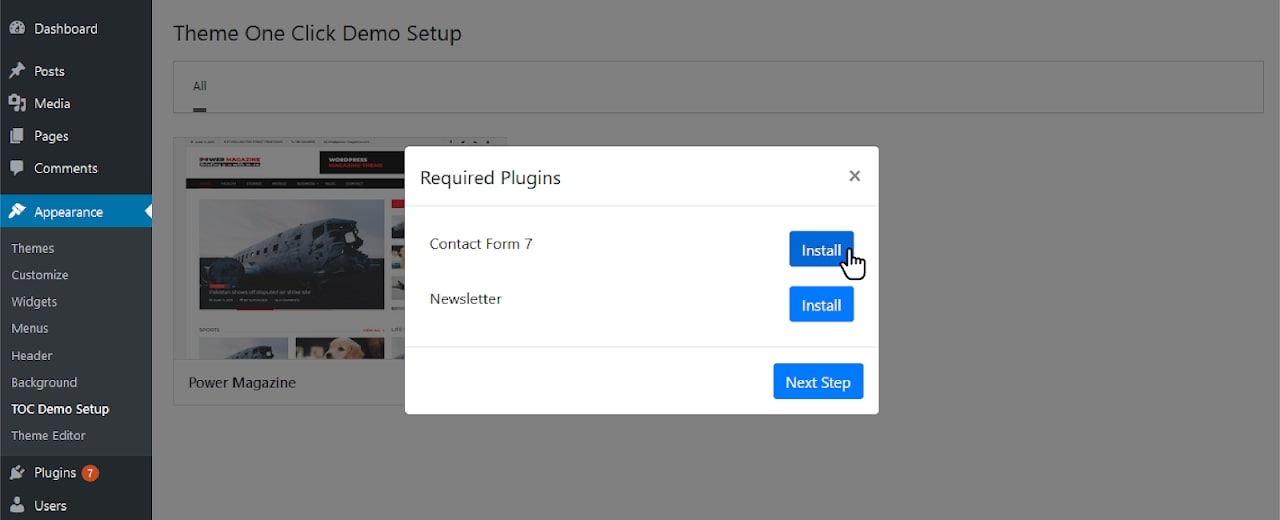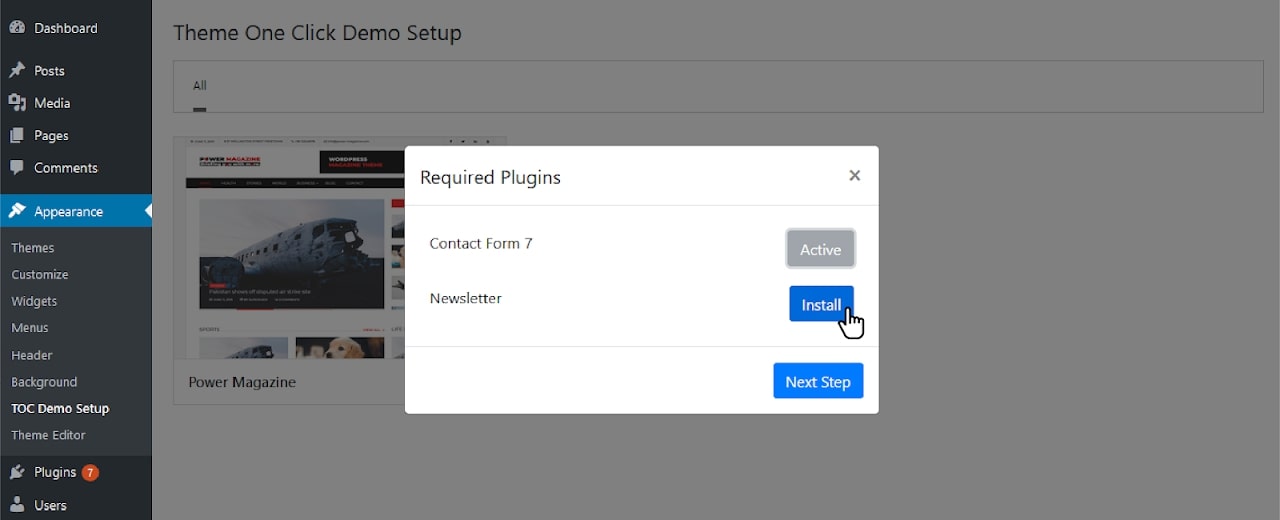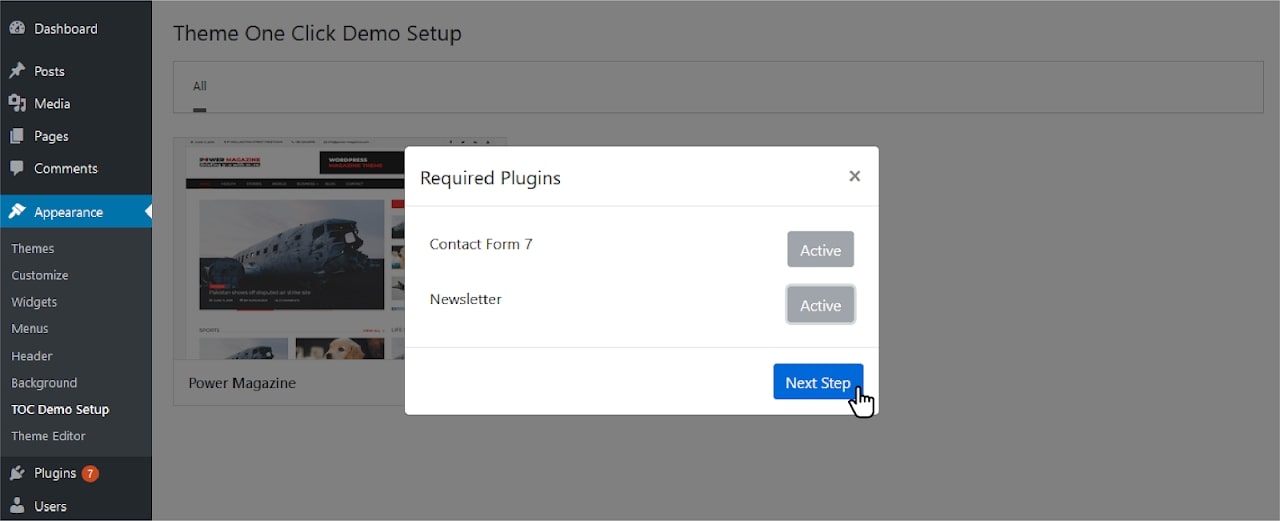 If the theme you are using does not have any predefined import files, then you will be presented with three file upload inputs. The first one is to upload a demo content XML file, for the actual demo import. The second one will ask you for a WIE or JSON file for widgets import. The third one is to import the customizer settings, select the DAT file.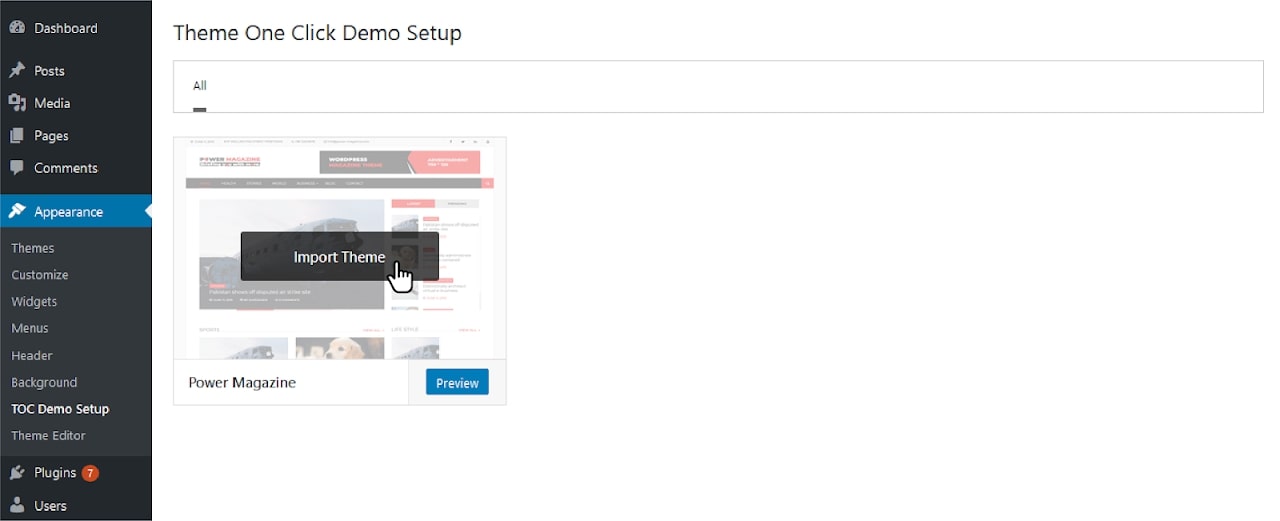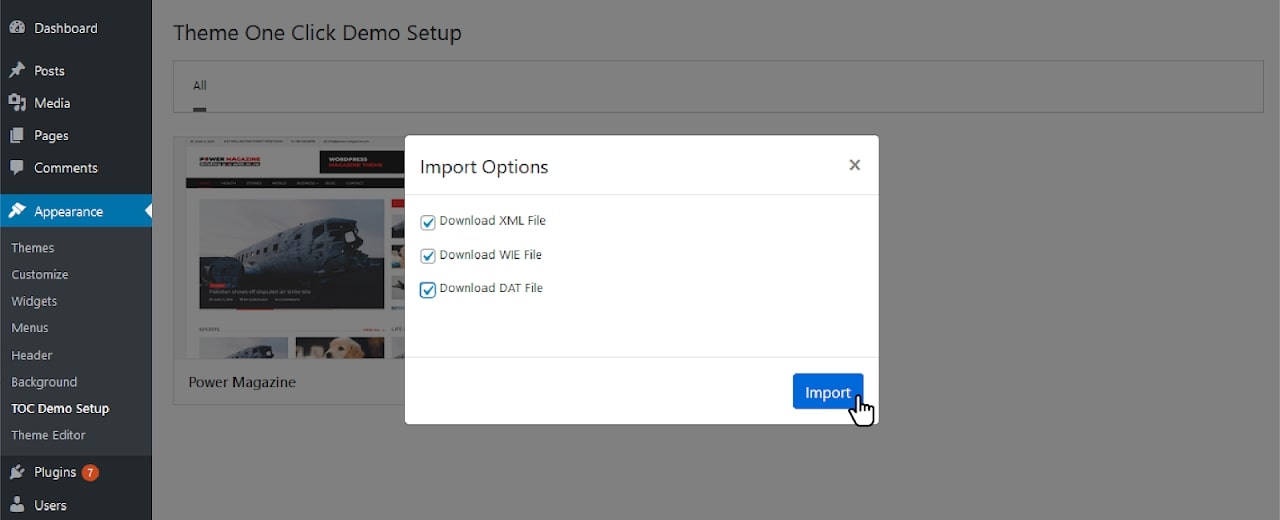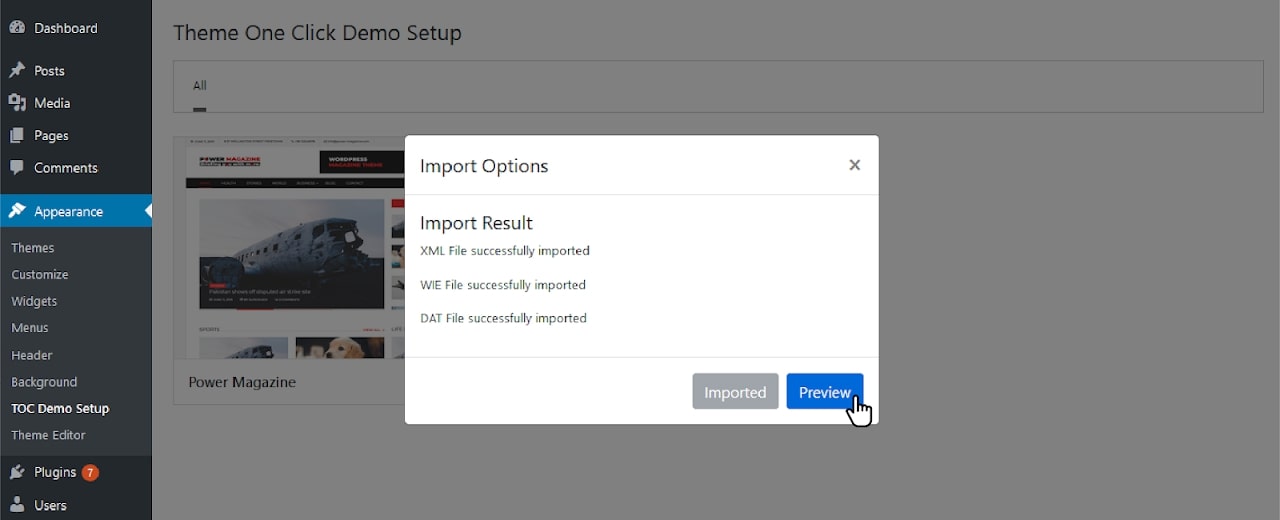 After completing all the above-mentioned procedure, you can relish the new look of your site. It is also available for customer support.
More importantly, It gives automatic updates without any issue and ensures you a backup of your site just in case.