In this guide, we'll provide the steps to set up a successful online store with Printful and Etsy.
By using their services for print-on-demand products and selling handmade/vintage items respectively, you can minimize effort around shipping and inventory while creating an efficient business model.
Connecting these two together makes it easy to create your own unique shop that supplies what customers demand without needing physical stock on hand!
Setting Up Your Etsy Shop and Printful Account
To get started selling Printful products on Etsy, your first step is to create both a new Printful account and an Etsy shop.
This way you'll have the necessary foundation for making sure that managing product inventory as well as orders will be smooth sailing.
Once those accounts are set up, it's time to start adding the selected offerings from Printful to your brand-newly created Etsy store.
Create your Etsy account
Setting up an Etsy account is straightforward and free. Here's how to get started: go to the Etsy homepage, click on 'Sign in' at the top right corner of your screen, choose 'Register' then follow along with instructions until you are ready for selling without needing a personal website.
For all sellers who use Printful, having one active item posted on their store is important so as to properly link it up with this platform – assuring integration will be seamless plus enabling them concentrate more energy into creating quality items that appeal directly to customers via displayed listings in their own store portfolio within Etsy itself.
Set up a Printful account
Creating a Printful account is the same as setting up an Etsy store. All you have to do is sign-up for free and answer some initial questions, then access your dashboard which serves as hub for designing products, monitoring orders, shipping management and creating promotions.
Once that's all done, your new Printful account connected to Etsy will allow customers to take advantage of their print on demand services making it convenient for both them and you!
Connecting Your Etsy Store with Printful
Linking your Etsy store with Printful is an essential move to ensure the two systems work together harmoniously.
Making use of "connect Etsy" will simplify overseeing products and orders, resulting in improved performance and more success for your online business.
To take advantage of this convenience, just hook up Printful to your storefront and reap the rewards!
Connecting between an Etsy shop and Printful enables easy monitoring of all items within your internet-based store while syncing both platforms, offering maximum benefit from these connection advantages when it comes to running a profitable eCommerce venture.
Authorize the connection
Navigate to "Connect an e-commerce platform" in your Printful dashboard and click the Etsy button. This will redirect you to their website, prompting authorization for access to your store's data.
Agree by pressing "Allow Access" and both accounts will be connected, enabling smooth operation between them.
With this link established, it'll free up more time so that attention can be paid on creating eye catching products which could generate bigger profits from customers!
Sync products and settings
Link your Etsy store to Printful in the dashboard, and all of its products will automatically integrate into your account.
Keeping this synchronization up-to-date between both platforms helps you manage orders more effectively, reduces mistakes as well as provides a trouble free experience for purchasers.
This is essential for making sure that settings and items are congruent between both stores (Etsy & Printful).
Adding Printful Products to Your Etsy Shop
When you're done connecting your accounts, it's time to add Printful products to your Etsy shop. The process includes designing the item and completing a product listing on Etsy so customers can buy what you've created.
Designing this involves choosing the type of product, putting in your design and deciding which options are available for that specific piece.
Once those steps have been taken care of, publishing it onto Etsy allows people who visit there access to purchase these items from you!
Design your product
To craft your product, here are the steps.
Start by confirming that all design files meet Printful's template specs. Then you can either use their Product Designer to create a look or upload your own designs for printing.
Once everything is done, select 'Proceed to Pricing' and add it as an item in your Etsy store. This way, customers will be able to get hold of this new Printful product from your shop on Etsy!
Complete product listing
To ensure a smooth integration between Etsy and Printful, it is necessary to finish the product listing process.
Enter titles, descriptions and relevant tags which will help customers easily discover your item. Pick out an appropriate shipping profile that represents both the merchandise you are selling as well as its associated cost for delivery.
After completing this stage, click on the 'Proceed to Details' button in order to go through everything one more time before submitting it all onto Etsy's platform.
Publish on Etsy
Head to your Etsy account and navigate the 'Listings' section. Mark the checkbox of the Printful product which you want available for purchase then hit 'Publish' on top of this page. Your item from Printful is now up in your Etsy shop, allowing customers to buy it!
Keep adding more products to expand what's offered at your store and watch as business grows. Congrats! you've done it!
Managing Orders and Fulfillment with Printful and Etsy
Using Printful and Etsy together makes managing orders and fulfillment incredibly easy.
With this integration, Printful will handle all the tedious order processing details for you, so that you can focus solely on creating awesome products to grow your business.
Printful provides a seamless way of controlling both ordering and delivery from one place! It offers an efficient solution, quickly viewing what needs to be done with each transaction without any extra effort or delay in time.
Order processing
Through Printful handling order processing, Etsy merchants have the freedom to concentrate on making fresh designs and promoting their items in an effort to increase customer numbers and boost sales.
This automated process saves time for sellers while providing a seamless experience for customers.
With this streamlined approach, you can focus your energies on creating new looks that will attract more people and add extra profits!
Tracking and updates
Printful allows you to keep track of orders and update information effortlessly, ensuring that customers remain up-to-date on the current status.
This info is synced with Etsy's backend for a hassle free process in your printful store. With tracking taken care of by Printful, merchants can dedicate their efforts towards building new products, advancing marketing strategies or attending customer service inquiries instead.
Tips for Success with Printful and Etsy
If you want to get the most out of using Printful and Etsy, it's key that you focus on product selection, pricing strategies, branding efforts and marketing plans.
By executing these elements successfully, your business will gain an advantage over others in the marketplace, which can lead to more sales.
Product choice should always be determined by consumer demand or current trends. Think carefully about what kind of items customers are likely searching for before selecting a line-up for your store!
Remember that when selling products through Printful or Etsy specifically, there may be additional considerations due such as ensuring compatibility with their platform requirements.
When setting prices bear in mind how many competitors exist on either Marketplace – if necessary take time to compare various price points.
Product selection and pricing
Etsy store owners should be mindful of customer demand, cost and profits when setting the retail price for their products.
Printful's profit calculator is a great tool to help determine the ideal costs in order to both attract customers and generate sales.
Providing free shipping can Encourage shoppers, make sure your Etsy store accurately reflects these shipping fees per product from Printful!
Branding and marketing
Having a recognizable brand image is important to make an impression on the saturated Etsy market.
Developing a unique visual identity, providing excellent product pictures and finding ways to get people aware of your products are all necessary for achieving success as an online store owner.
To stand out from the competition, it's essential you know how to sell on Etsy in order to take full advantage of this platform – utilizing social media, email campaigns and influencer collaboration can help reach more potential customers while building up interest towards what you have to offer!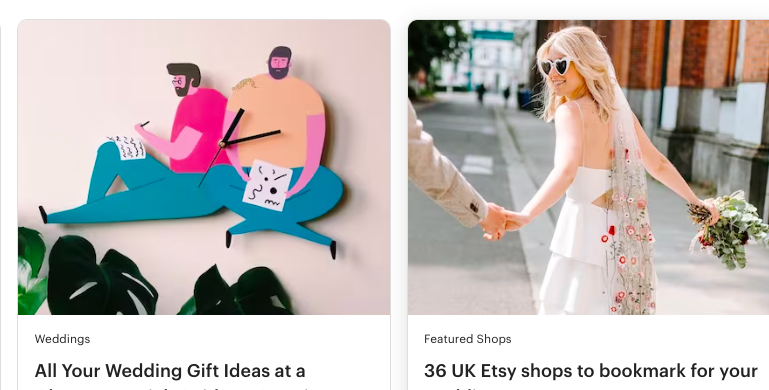 Invest time into branding and marketing strategies that will eventually result in long-term stability with regular customer engagement increasing overall sales performance too.
Summary
Connecting Printful to Etsy is an effortless way to revamp your online store and business operations, allowing you more time for the creative aspect of product development.
With this guide serving as a blueprint, making use of both platforms together enables success in selling unique products on one user-friendly platform.
Now is the ideal moment to capitalize on such convenience when it comes to growing a thriving ecommerce enterprise!
Frequently Asked Questions
How do I use Printful with Etsy?
To complete the connection between your Etsy store and Printful account, begin by confirming your email address.
Next, create a product template for what you'd like to offer on Etsy before positioning designs in it.
Select various variants of each item then generate mockups. Finally, fill out all relevant details about the products you've added so that customers can access them via both platforms seamlessly.
How does payment work with Printful and Etsy?
When customers purchase items through Printful or Printify, their payments are made to the store hosting platform, such as Etsy.
The profits earned come from the difference between what was paid and cost of product – these funds will go directly back to you via your hosted store's payment system.
Does Etsy automatically send orders to Printful?
Thanks to the combination of Etsy and Printful, all orders that come through your Etsy store will be instantly dispatched to your Printful account for processing.
With this powerful integration between them, you can effortlessly fulfill customer requests from within both platforms.
How do I add shipping from Printful to Etsy?
To integrate Printful shipping to your Etsy shop, you first need to register it with the integration page on Printful.
After doing that, create a product template and add all of the desired items into your store along with variants, mockups plus other details relating to each one.
When everything is synced up correctly between both sites for your products/items, an appropriate shipping profile will be assigned automatically in accordance!
Can I connect multiple Etsy accounts to a single Printful account?
It is possible to link multiple Etsy accounts with one Printful account. This way, all of your Etsy stores are connected to the same Printful account.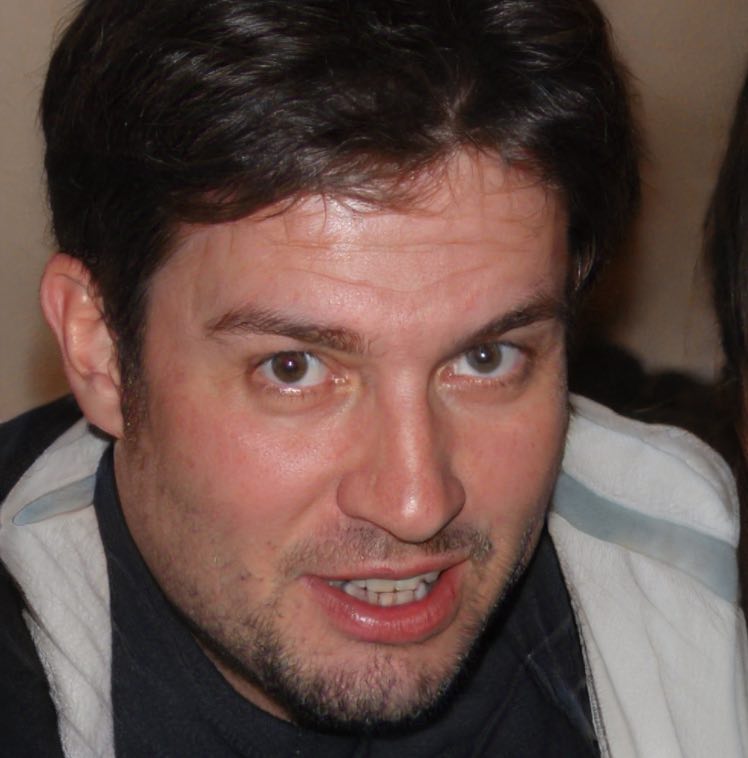 Daniel is an ecommerce expert specializing in the print-on-demand and dropshipping industry. With a background in software development, he has successfully turned his tech-savvy insights into a thriving 6-figure dropshipping business. He is a contributing writer for numerous top-tier tech & ecommerce blogs.